Deranged Fuzzy Tubbers
Tuesday, June 2, 2020
12" x 12" oil painting on wood panel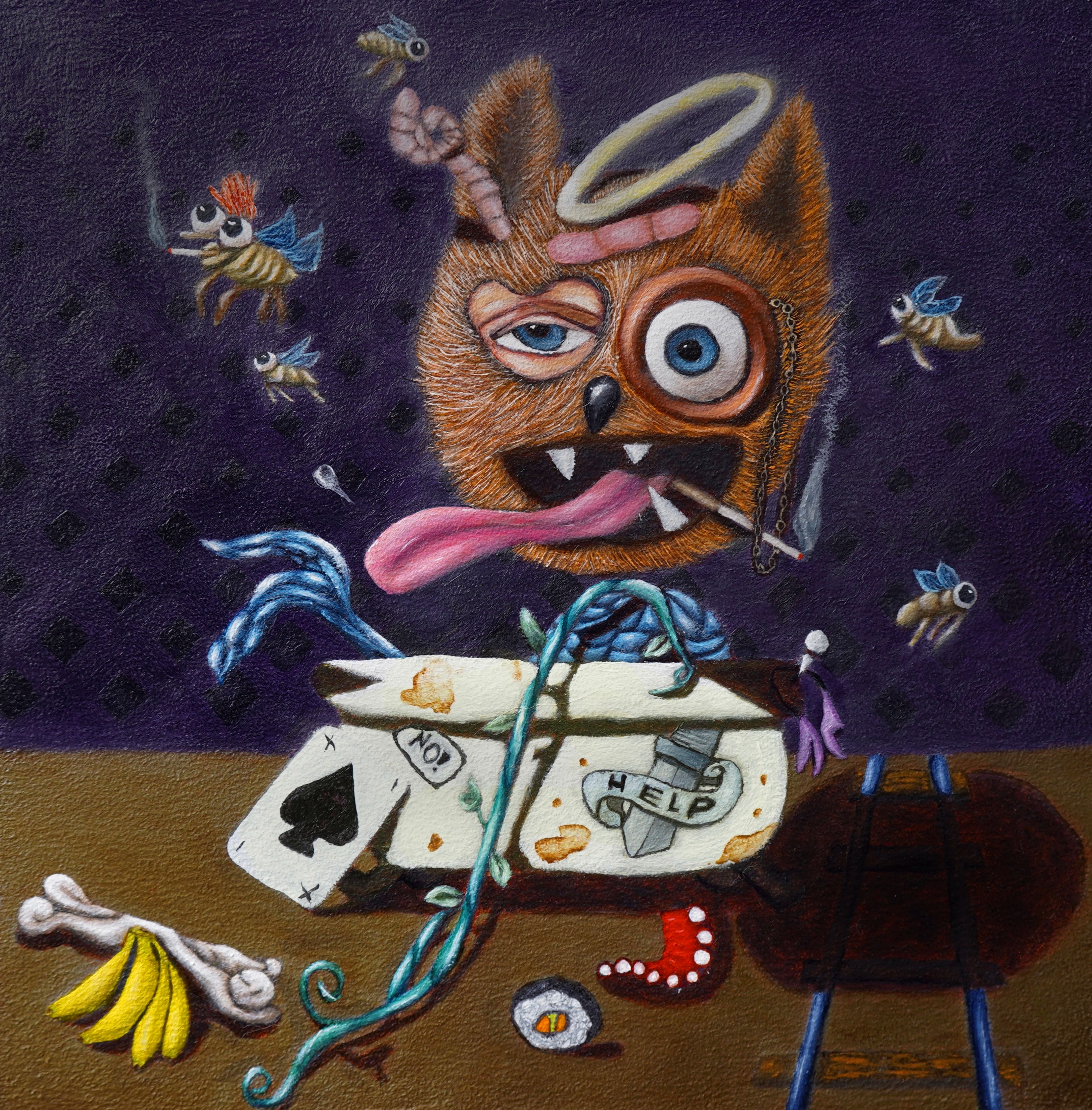 You are now looking at the first completed Titan oil painting in a series of 100!

This piece was gifted to an old friend's young child (big shout-out to Cayden!). Here's a quote from Cayden's Mom. It makes my heart warm:
A while back Cayden and I were looking on Facebook and saw some amazing art work while scrolling, It was a former classmate from when we were kids, I literally hadn't seen or talked to in over a decade, except seeing Facebook post! I commented how much cayden loved all his art work! He said when it's done he could have it! Well yesterday I came home and saw a package and there it was! Cur1yJ, i cant thank you enough! You really didn't have to go out of your way to do that, and it's really appreciated! Cayden isn't home yet he is at his grandmas, but i know he is going to be thrilled when he sees it hanging in his room! Thank you so much for sharing your talent with him! Music and art are two things that really inspire him! He's been super excited ever since I told him you said he could have it, and is going to be thrilled! You are a ridiculously talented artist, thank you for sharing it with us!
Since "Titan 1" is a pretty stale name for a painting, let's call this piece:

"Deranged Fuzzy Tubbers"
12" x 12" on wood panel

10 limited editions prints are now sold out.