Limited Edition Prints for "Deranged Fuzzy Tubbers"
Monday, August 10, 2020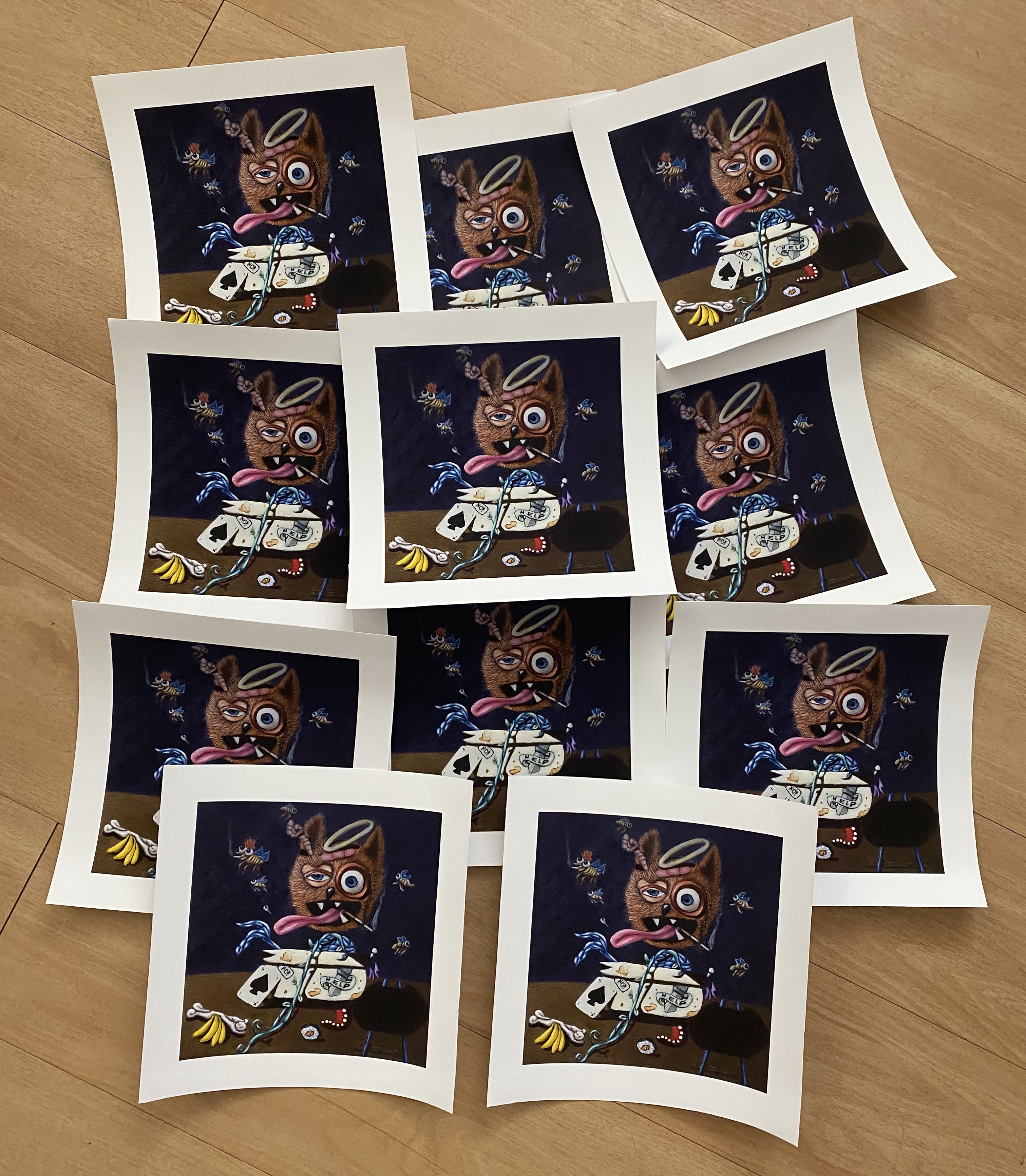 I've created 10 limited edition prints for the very first original oil painting in my Titan series of 100!

You can view the original piece here.
Each print is 9"x9" Giclee on watercolor paper, acid free, sign and numbered edition of 10.
Price is $35.00 USD each, with free shipping.

These are now availabile! If you'd like to order one, please send me a message directly. There's still a couple left!

<3