Titan Oil Painting Series
Friday, December 27, 2019
Building a Titan Family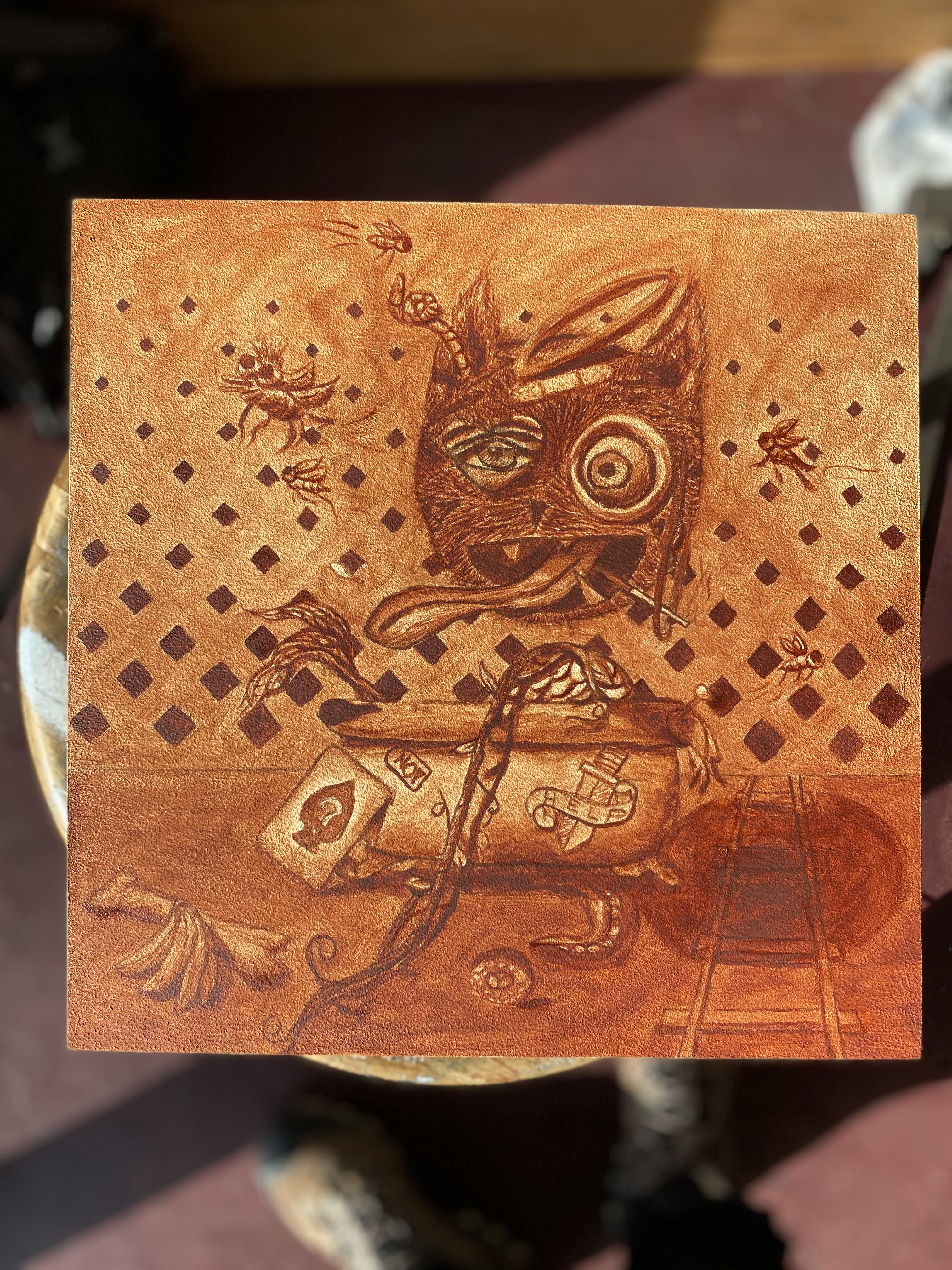 I'm going to create 100 Titan oil paintings, then most likely create one giant one with every character at the end. I think I'll give away each piece live on stream. Titan mainly exists digitally right now. Time to bring an entire family to life.

This is the brown underpainting for Titan #1. And one of my first ever oil paintings.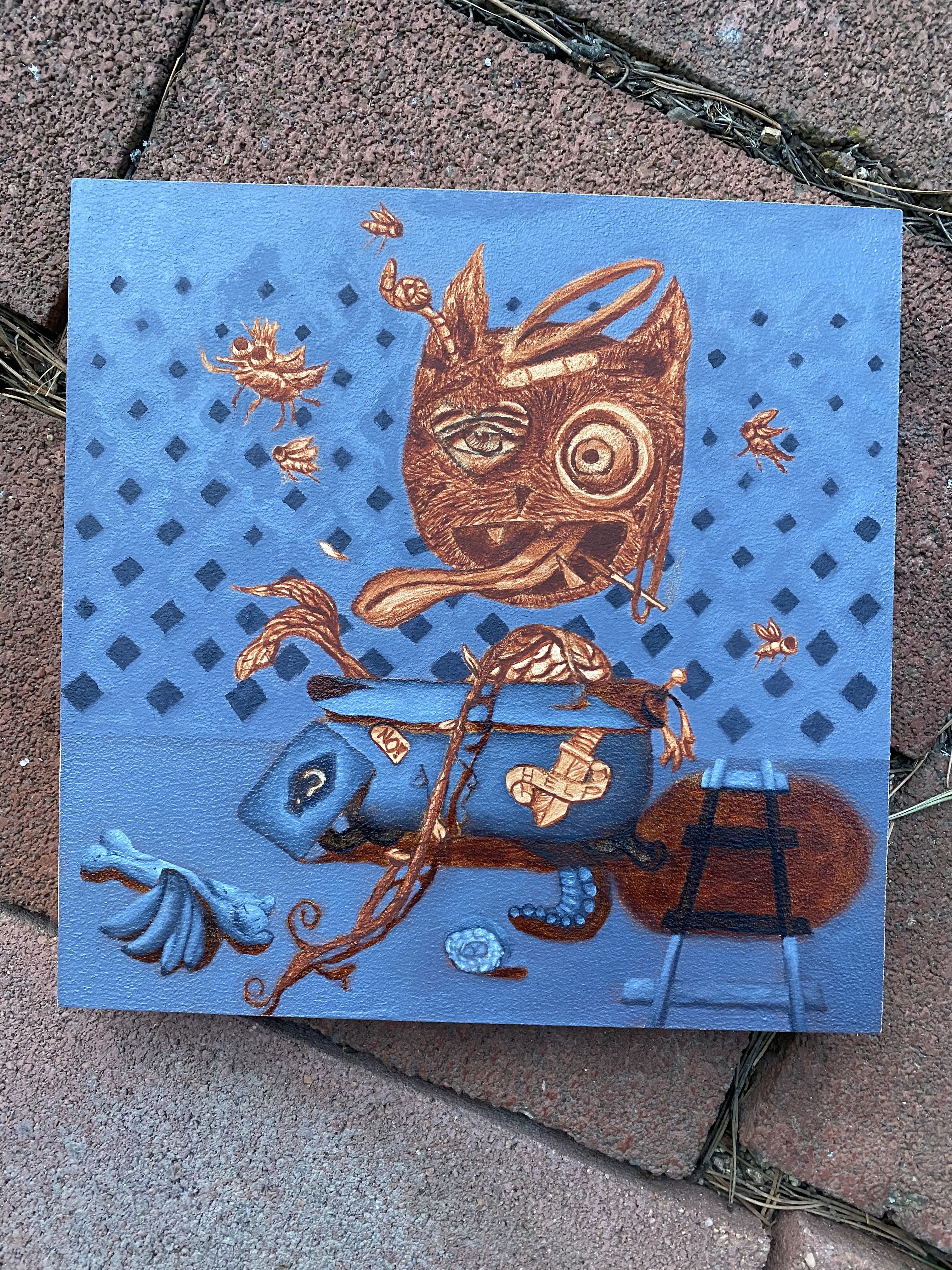 Progress on Titan #1. Worked on thie piece live on twitch for 5 hours or so today.
Friday, December 27, 2019, 1:51 AM
Titan #1 Progress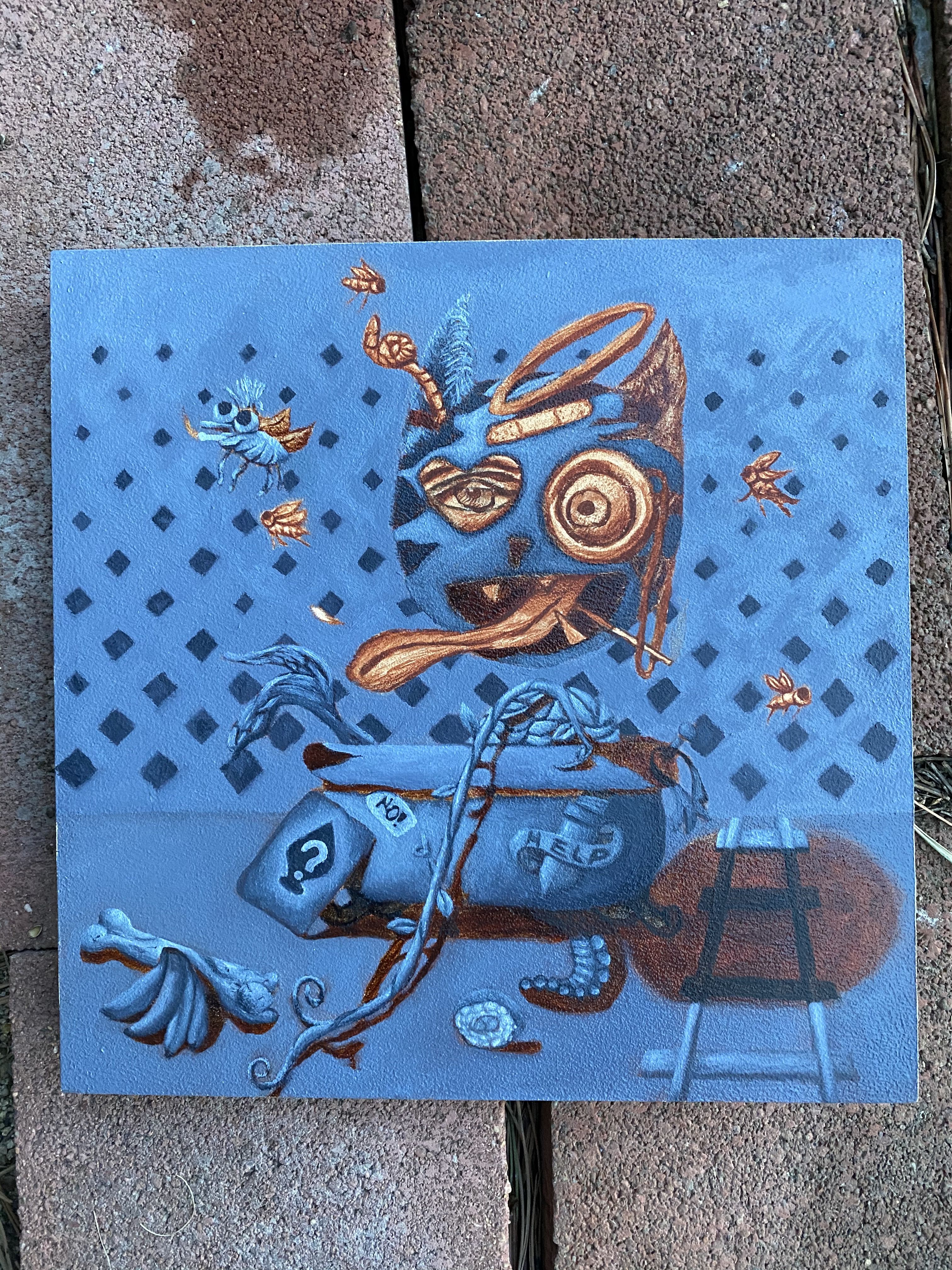 More progress on the grey underpainting for Titan #1 after the past couple of live streams.
Thursday, January 2, 2020, 7:58 AM
Titan #1 Progress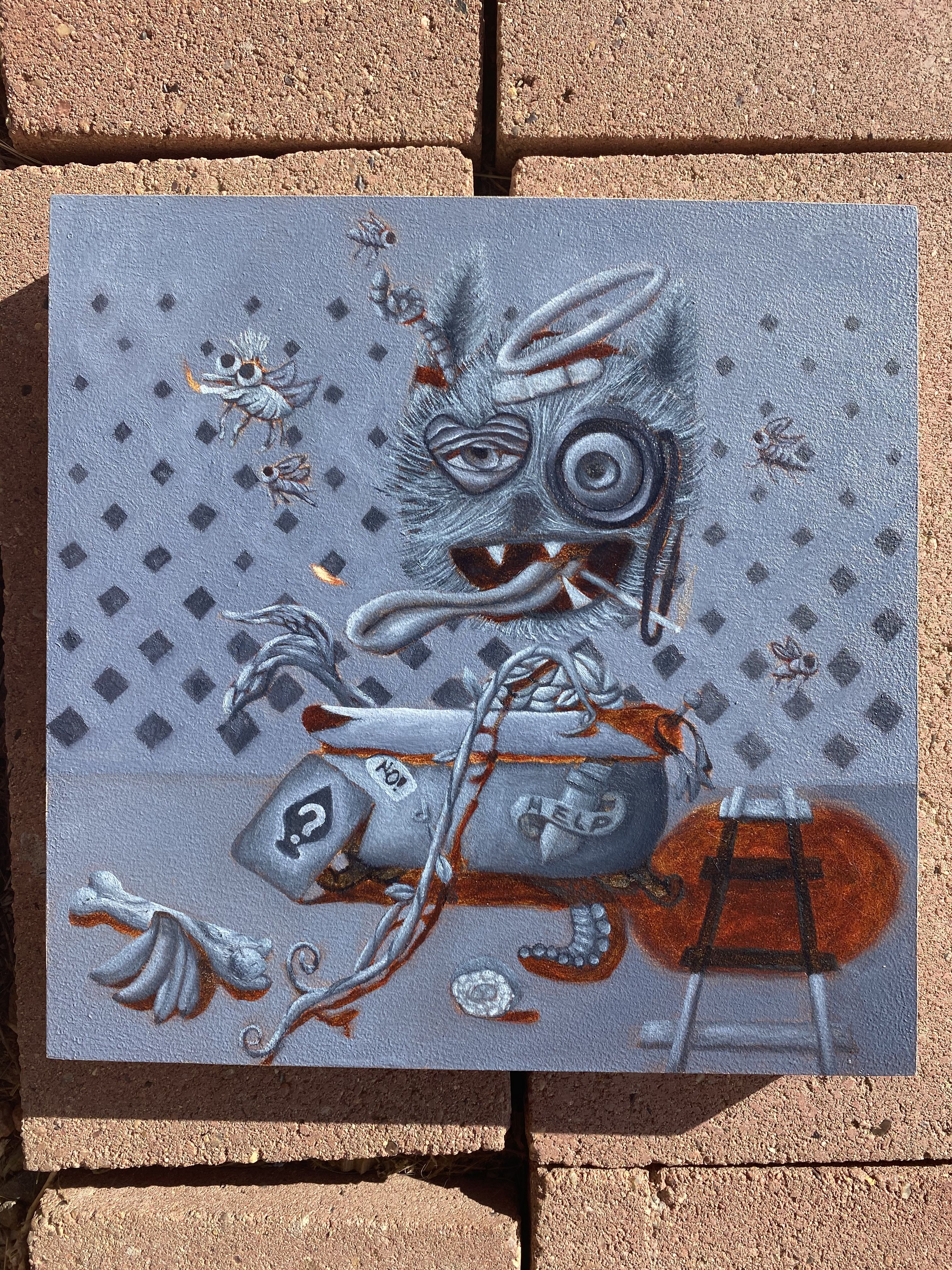 First pass on the grey layer pretty much done for Titan #1! We've been broadcasting progress on this piece since "officially" starting live streaming again. We talked a lot about various oil painting techniques this week and started to explore some Adobe After Effects. I'll throw some videos/content together later. Next stream, we're going to clean up some parts of this painting and tastefully add some highlights. Then we're on to COLOR!
Friday, January 10, 2020, 9:58 AM
Titan #1 Progress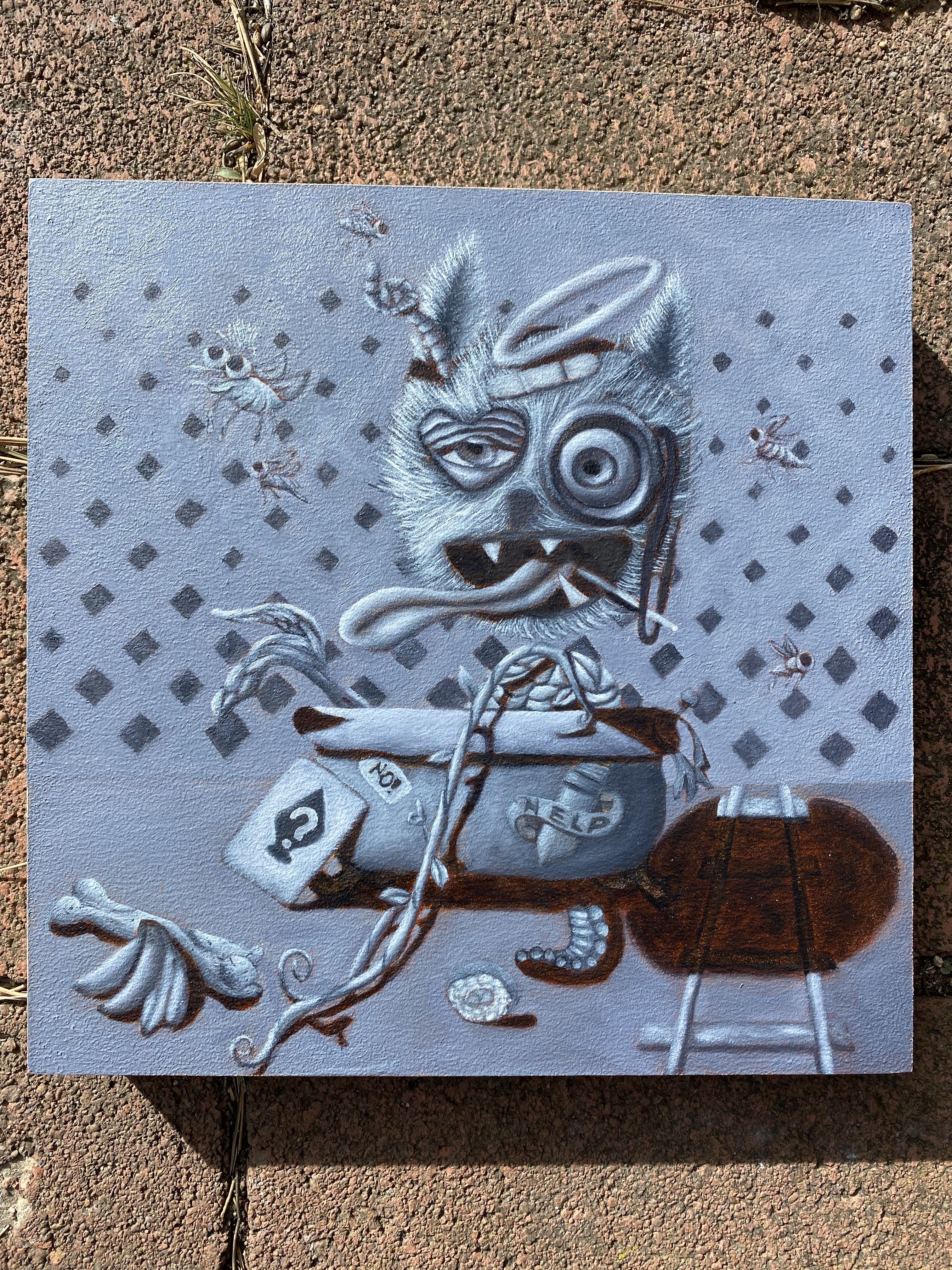 Okay, now we're ready for some color. I can definitely see a lot of places where I can improve, but it's a big leap forward from my last piece. The background/edges really need to be cleaned up and smoothed out. Honestly that entire background area could user another pass. I've spent enough time in the greys for now, time to really start making Titan pop!
Friday, January 17, 2020, 6:51 AM
Titan #1 Progress